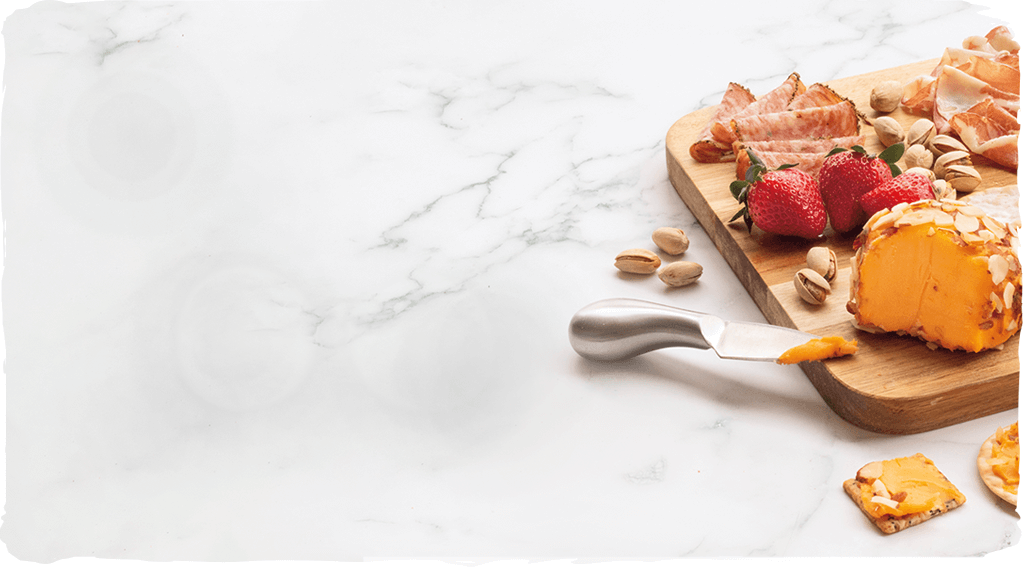 NEW CLEAN RECIPE. Same Great Taste!
Kaukauna Cheese Balls and Logs offer the same delightful taste our founder established in 1918, but now they're made with fewer, simpler ingredients. Our delicious new formula stays true to our authentic heritage, and we can't wait for you to try it.
-No-
Artificial Growth Hormones*
About Our Clean Label Formula

*No significant difference has been shown between milk derived from rBST-treated and non-rBST treated cows.
Any Occasion
Is An Occasion For
Kaukauna
Our delicious Spreadable Cheese has been winning awards and winning over palates since our founding in 1918. Made in Wisconsin using 100% real, aged cheddar cheese, the distinctive flavors of Kaukauna will elevate any snack or social gathering.
A charcuterie board
Favorite
Kaukauna Cheese Balls are authentic, distinctive and covered in crunchy almonds. The array of traditional flavors and seasonal favorites aren't just ideal for your charcuterie board—they can be transformed into tasty dishes everyone will love. Plus, our new 6 oz size makes it convenient and easy to entertain with multiple flavors.
See the 8 flavors

Wisconsin Quality Since 1918
Shareable and
Delicious
Made with quality Wisconsin cheese and rolled in slivers of almonds, Kaukauna Cheese Logs make for a delicious, easy snack or appetizer for any gathering. The long, slender shape allows guests to get a balanced portion of spreadable cheese with almonds. With so many flavors, which will you choose?
See the 4 flavors

Wisconsin Quality Since 1918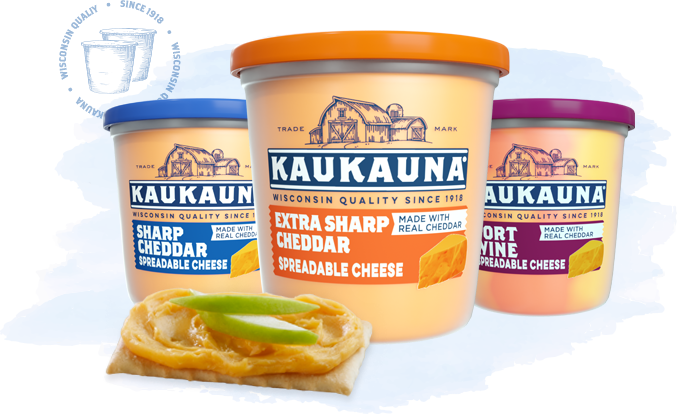 Spreadable
Perfection
Proudly made in Wisconsin, our delicious spreadable cheese is made with real aged cheddar cheese. With a variety of distinctive flavors and unexpected combinations, Kaukauna Spreadable Cheese isn't just a delectable snack—it's a welcomed guest at any gathering or special occasion.
See the 4 flavors

Wisconsin Quality Since 1918
Need More
Kaukauna?
Kaukauna Cheese is available throughout the US, just about everywhere you already shop for cheese. Use our handy search tool to find the Kaukauna retailer nearest you.
Find it here

A history of
Spreading Joy
From humble beginnings to nationwide distribution, the fine quality of our spreadable cheeses has remained the same. And we have the gold medals and blue ribbons to prove it.
Read the kaukauna Story